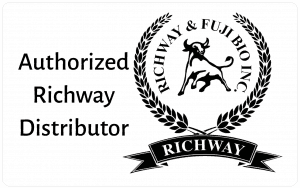 The Biomat Store believes that a condition shouldn't define your life. We believe in a future where therapies are available for anyone and crippling side-effects become a thing of the past. The Biomat Store is committed to helping people live healthier and more productive lives by offering scientifically proven all natural products that provide safe, effective relief to muscle and joint pain, inflammation, and stress. The Biomat is the world's foremost technology in Infrared and Negative Ion Therapies. The Biomat Store has ongoing relationships with medical practitioners in the pursuit of integrative and holistic means of healing. These medical professionals have been studying and documenting the use of Far Infrared and Negative Ion Healing for the ongoing relief of occasional pain, inflammation and stress. Many professionals have found that the Biomats from The Biomat Store provide the perfect combination of FAR infrared and negative ions to provide optimum results.
Customer Satisfaction
*If you are for any reason dissatisfied with the purchase of your product from TheBiomatstore.com, please call Customer Service at 866-952-8111 to make arrangements for the return. TheBiomatstore.com is proud to donate a portion of our profits to health-related charities and non-profit organizations. Thank you for helping to make these donations possible by ordering from TheBiomatStore.com
Are you New to the Biomat?
Integrative therapy paired with state-of-the-art technology